Message from the Department Head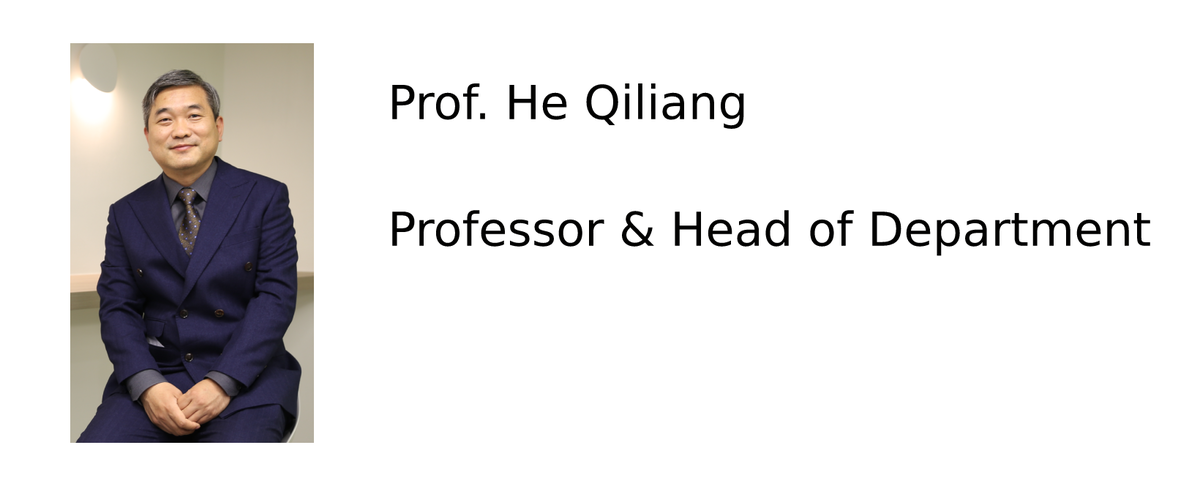 Without a doubt, we are living in a world that is undergoing tremendous changes not seen in centuries. College students of today may not be able to lead a life similar to those of their parents who could well earn degrees and work on a comfortable schedule. College life is increasingly becoming a learning process for students to understand and adapt themselves to this tremendous historical change. Similarly, history, a subject almost as old as the history of human civilization, is facing an unparalleled challenge. Specifically, liberal arts education is under the threat of professional education, and the predicaments of history are just a part of this trend. When I returned to my alma mater more than over a decade ago trying to land a job teaching history, I was told that history would hopelessly receive scant attention of the authorities, and its future looked gloomy even though the said university consistently received massive government subsidies.
Thus, into the third decade of the 21st century, when universities constantly create new disciplines, and novel ideas, thoughts, and methods spring up swiftly, why is history, a very ancient discipline, still relevant to the young generation? Furthermore, why bother to study history in Hong Kong? I gradually come up with my answers after years of teaching and interacting with students around the world. Throughout my twenty years in the United States, mainland China, and finally Hong Kong, I have come to understand that history is so close to life. In the past several millennia, human society underwent seismic transformations, but human nature has changed very little. The greats in ancient times made decisions and took actions based on a similar logic to that of the little potatoes of today. Therefore, it is not an overstatement that history is about the wisdom of life. The history curriculum emphasizes collecting, organizing, and analyzing source materials before they are presented orally or textually in a logical way. In other words, history trains students to search for solid evidence to arrive at a convincing viewpoint. In this sense, historical research has something in common with most text-related jobs: the nature of such jobs is nothing but gathering evidence to prove a point, resorting to rigorous reasoning, and convincing the audience through well-written texts. No matter whether it is market research, a legal instrument, or a government report, this is generally the case.
Studying history in Hong Kong takes on a new layer of importance. I have been to the United States and mainland China in the past two decades, but it is Hong Kong that blows me away with the high concentration of museums, cultural institutions, non-profit organizations, NGOs, and educational institutions. With all the official and unofficial organizations working to promote Chinese history and culture, the job prospects for history major students are broad. As a matter of fact, a significant number of students from our department have been able to secure full-time or part-time jobs after their internship in cultural organizations or schools. That is an auspicious start for young people who make their way to the future. The department's curriculum is also designed to prepare students for their careers. The curriculum features three major streams: Chinese History, World History, and Urban History, as well as the Educational Concentration. Students are expected to begin with the exploration of the history and current situation of Hong Kong and then arrive at a deeper understanding of China's traditional culture and its mission in modern times. Finally, students will relish the opportunity to make sense of the historical transformations in the world and globalization. The Education Concentration not only familiarizes students with education in today's Hong Kong and pedagogical methods but also requires students to complete internships in designated schools to gain work experience.
Internships in primary and secondary schools and other cultural institutions constitute only a portion of out-of-classroom programs that history majors can participate in. The Department of History has prepared a wide range of extracurricular activities for students, such as student societies, visiting programs, and international exchanges. Hence, spaces both inside and outside the classroom will academically, intellectually, and mentally prepare students for their upcoming careers. In my opinion, the most valuable reward of the university years is not knowledge but life experience and the development of personality. The unique geographical location and environment of Hong Kong Shue Yan University make it a marvelous place for the making of students' characters. Perching near the top of Braemar Hill and facing Victoria Harbour, one harbors a sense of cosmic eternity. On this picturesque campus located between mountains and the ocean, students of the Department of History can spend a few years honing their skills and cultivating themselves into talents to serve the world, the nation, the communities, and their families to achieve self-realization. Such a unique experience at the university and a broad life in the future would give students the answers to mount the unprecedented challenges in history.